Ana Guissella Sánchez Maroto, industrial engineer and Master in Business Administration, has excelled professionally for over 20 years in positions such as Regional Director of Strategy of BAC, Regional Director of Corporate Relations of Florida Ice & Farm Company, President and CEO of Endeavor Global, with experience in executive and managerial positions in economic, financial, banking and development policies.
The new Executive President will team up with Mr. Jaime Roberto Díaz Palacios, a guatemalan national, who serves as the Bank's Executive Vice President. With this appointment, Sánchez Maroto and the other members of the financial institution will be in charge of implementing a far-reaching reform process aimed at returning the Bank to the path of leadership, efficiency and effectiveness in the region's development.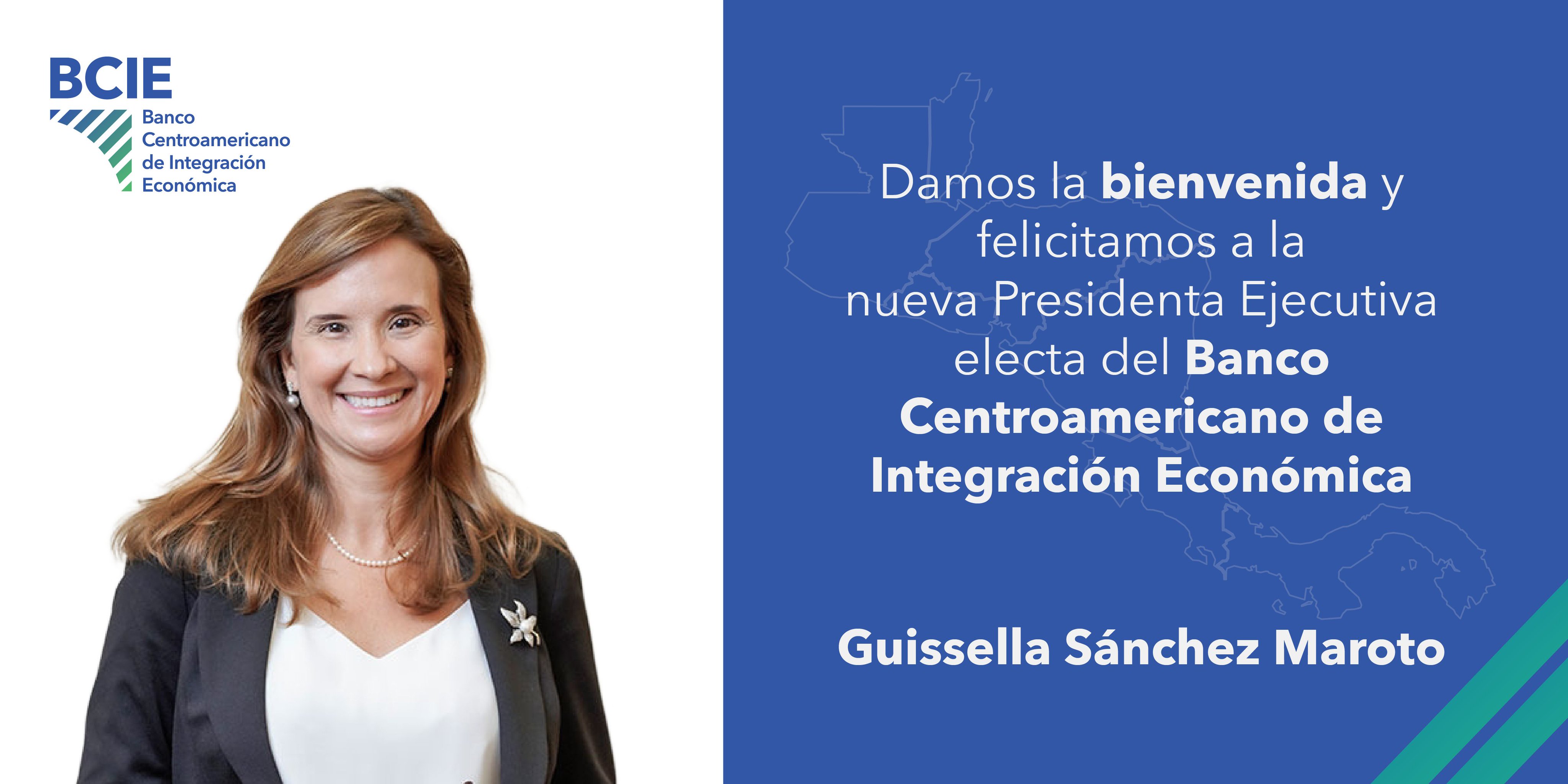 As previously announced, the candidate selection process was conducted by the renowned and prestigious firm Heidrick & Struggles, New York office, which led the search for the ideal professional to fill this position. In this process, a total of 243 applications for the position were evaluated, and the firm presented a final list of six candidates to the Bank's Board of Directors, which was thoroughly evaluated.
Translated by: A.M