Through its various institutions, to prevent emergencies and serve the salvadoran population 24/7 with special emphasis on holiday periods such as Easter Week, which will begin soon.
"We have high expectations. We are expecting more than 78 thousand visitors equivalent to US$98 million in foreign exchange income. According to our statistics, more than 80% of lodging is already reserved", assured the minister of Tourism, Morena Valdez.
The minister of the Interior, Juan Carlos Bidegain, said that the National Civil Protection System will deploy around 100,000 people to assist the salvadoran population.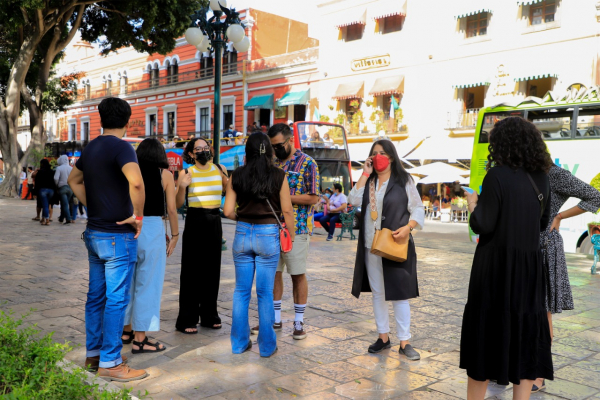 "The institutions have prepared a strategic plan where we will cover all the aspects to have a safe holiday season", he said.
Bidegain detailed that there will be lifeguards in 110 points among beaches, lakes and recreational parks and 1,250 firefighters at disposal. The head of Security, Gustavo Villatoro, emphasized that the Policía Nacional Civil (PNC) and the Fuerza Armada will be in charge of protecting the population. The Minister of Defense, René Merino Monroy, confirmed that 16,300 troops will be deployed. While the PNC will have 24,448 agents, said its director Mauricio Arriaza Chicas.
The ministry of Obras Públicas (MOP) will work together with the PNC and the Viceministerio de Transporte (VMT), said its head, Romeo Rodríguez. The official informed that they will divide their actions in two strategies: prevention and attention to road accidents.
"We will have more than 1,000 vehicle devices, plus 912 cargo transport controls. We will also have more than 2,000 anti-doping tests and 148 traffic facilitation devices. We will have restrictions due to the number of tourists. We want to avoid accidents", said Rodriguez. Likewise, they will develop the Plan MOP te asiste, where towing services will be provided throughout the country.
The Minister of Health, Francisco Alabi, assured that around 20,000 people of the sector will participate in the plan, having around 400 establishments and 100 ambulances available to attend emergencies.
Translated by: A.M